Line 3
Interspersing to create new sceneries.
The third line involves interspersing simple volumes, which merge together to give rise
to complex geometries.
Interspersing makes it possible to create new sceneries in the kitchen: 
stone blocks peeping out from standard elements to become sinks, tops which stand out to become additional work surfaces and extra table settings for guests, tables that embrace the other workstations.
Kitchen with central island and long wall of tall units ending with the custom-designed open cabinet. Setting distinguished by natural elements: stone floors and in details of the composition, wood for the table interspersed with the island and for the taller elements.
Tall units with Campiglio doors complete with vertical built-in handle. Island entirely Bali matt lacquered with recessed grip profile along the entire perimeter, Corian top and ceramic sink block with custom bowl.
Bookcase with wooden side panels and shelves, Prisma ceramic floating base units with Laminam top in the same finish.
1. Fully-equipped tall broom cupboard
2. Tall single-door fridge units
3. Tall unit pull-out stainless steel top – retractable doors
4. Tall passageway unit
5. Tall oven unit – retractable door
6. Custom – designed open bookcase
7. Floating bottom-hinged flap door base units
8. Floating pull-out base unit
9. Pull-out sink base unit-stone sink
10. Dishwasher
11. Hob base unit – with pull-out elements
12. Shaped wooden tabletop
13. Base unit with doors and drawer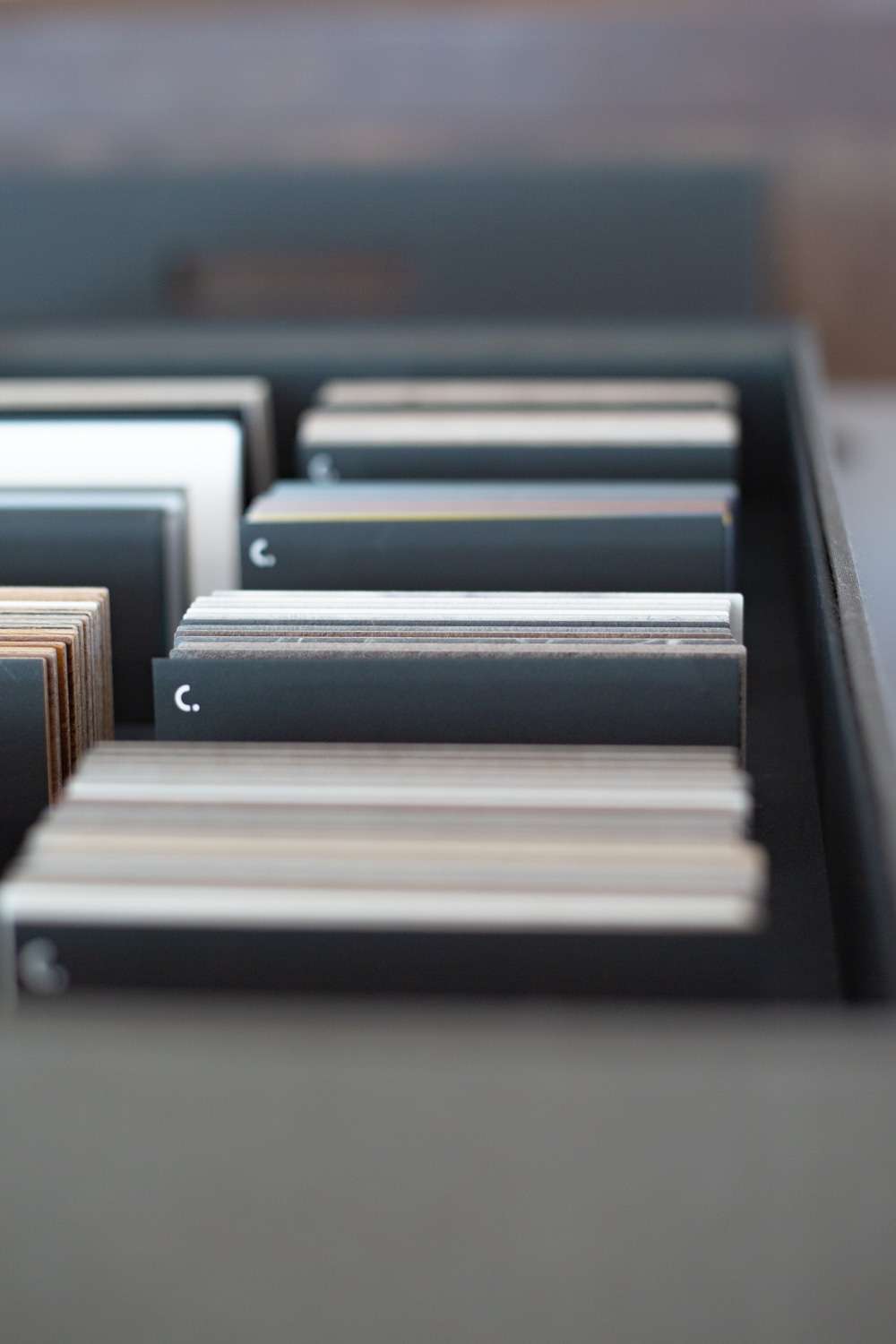 MATERIALS AND OTHER ELEMENTS
Define your own combinations and create a kitchen that makes history, yours.
L-shaped kitchen, with dining area in the peninsula and living room in the same setting.
Combination of different-height base units, connected by the use of the same marble-look HPL laminate. Black HPL laminate block comprising a top and first front, the latter fixed or opening depending on the circumstances. Recessed grip profile-look black handle (PN line) for the base units with fronts in dual material. L-shaped wooden worktop, resting on lower cabinets. Tall units with Lux acrylic recessed grip profiles and doors on one side, floating glass cabinets with Oregon frame door and wooden structure on the other. Corner living room with acrylic wall unit and wooden shelf, recalling the tall custom bookcase linking to the kitchen.
1. Tall single-door fridge unit
2. Tall oven unit
3. Sige pull-out tall unit
4. Bespoke tall unit with shaped door
5. Compartment with folding door
6. Hob base unit with built-in hood
7. Pull-out sink base unit
8. Dishwasher
9. Wooden tabletop
10. Floating glass cabinets
11. Double-door wall unit
12. TV shelf
13. Custom-designed open bookcase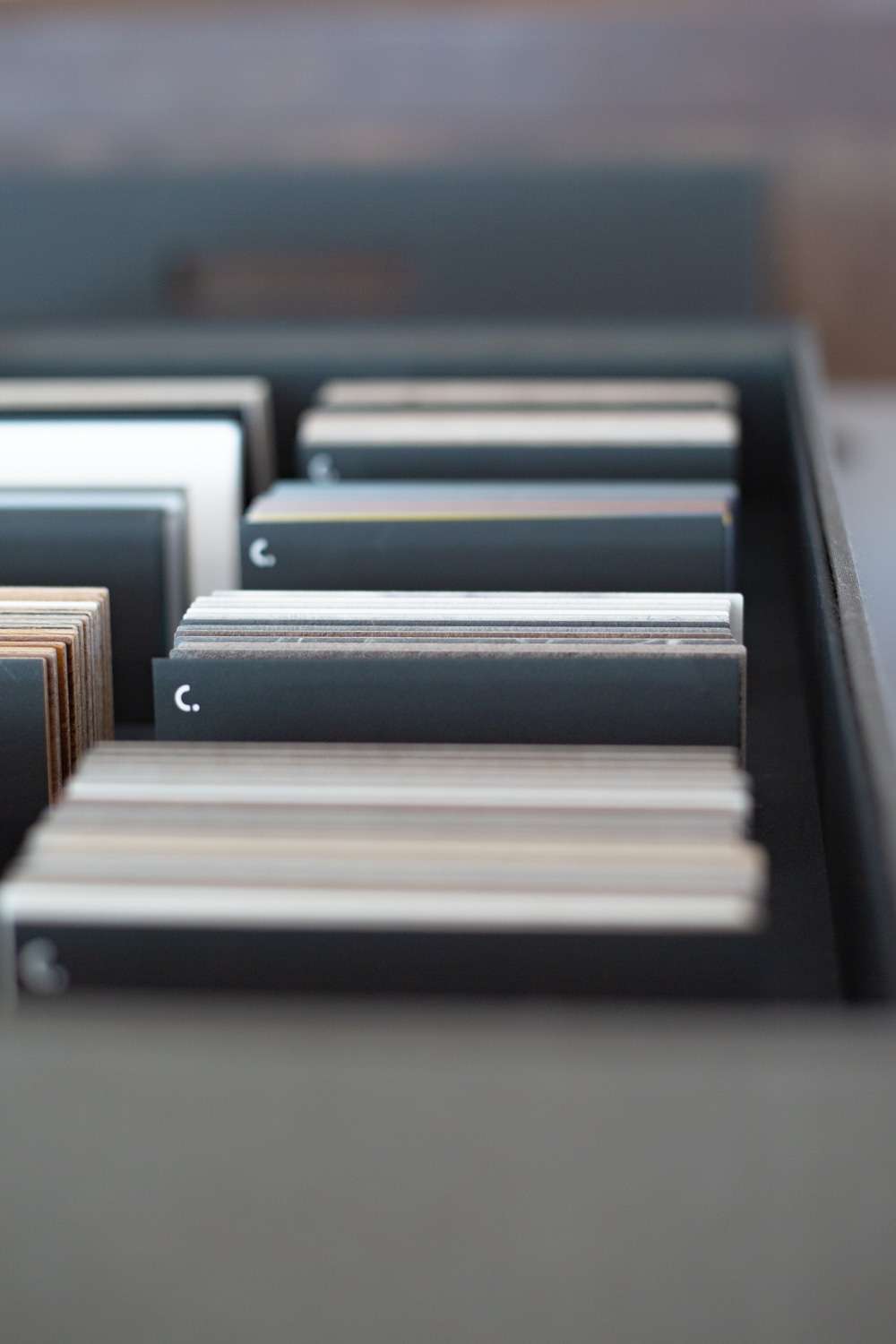 MATERIALS AND OTHER ELEMENTS
Define your own combinations and create a kitchen that makes history, yours.
Linear composition, with impressive central island block and free-standing tall unit block.
Lux doors in glossy acrylic, combined with PBL white handle or with TX external large handle. 6 cm thick Corian top, cantilever on one side as a snack counter. Kitchen separated from the dining area by lacquered and custom-design milled panels, cladding the three glass cabinets with Nevada frame. Black Fenix table with Swiss pine wall panelling behind it, recalling the corner living room. Wall-mounted television set, with cables concealed in the dedicated compartment in the extra-thick wooden panels, which act as a frame for the floating cabinet.
1. Tall oven units
2. Tall single-door fridge unit
3. Cantilever top on glass slab
4. Base unit for Domino hob
5. Dishwasher
6. Sink base unit with two pan drawers
7. Floor-standing base units with door
8. Custom-designed milled panels
9. Glass cabinets with Nevada frame
10. Table with stainless steel structure
11. Floating cabinet
12. Custom-designed extra-thick panel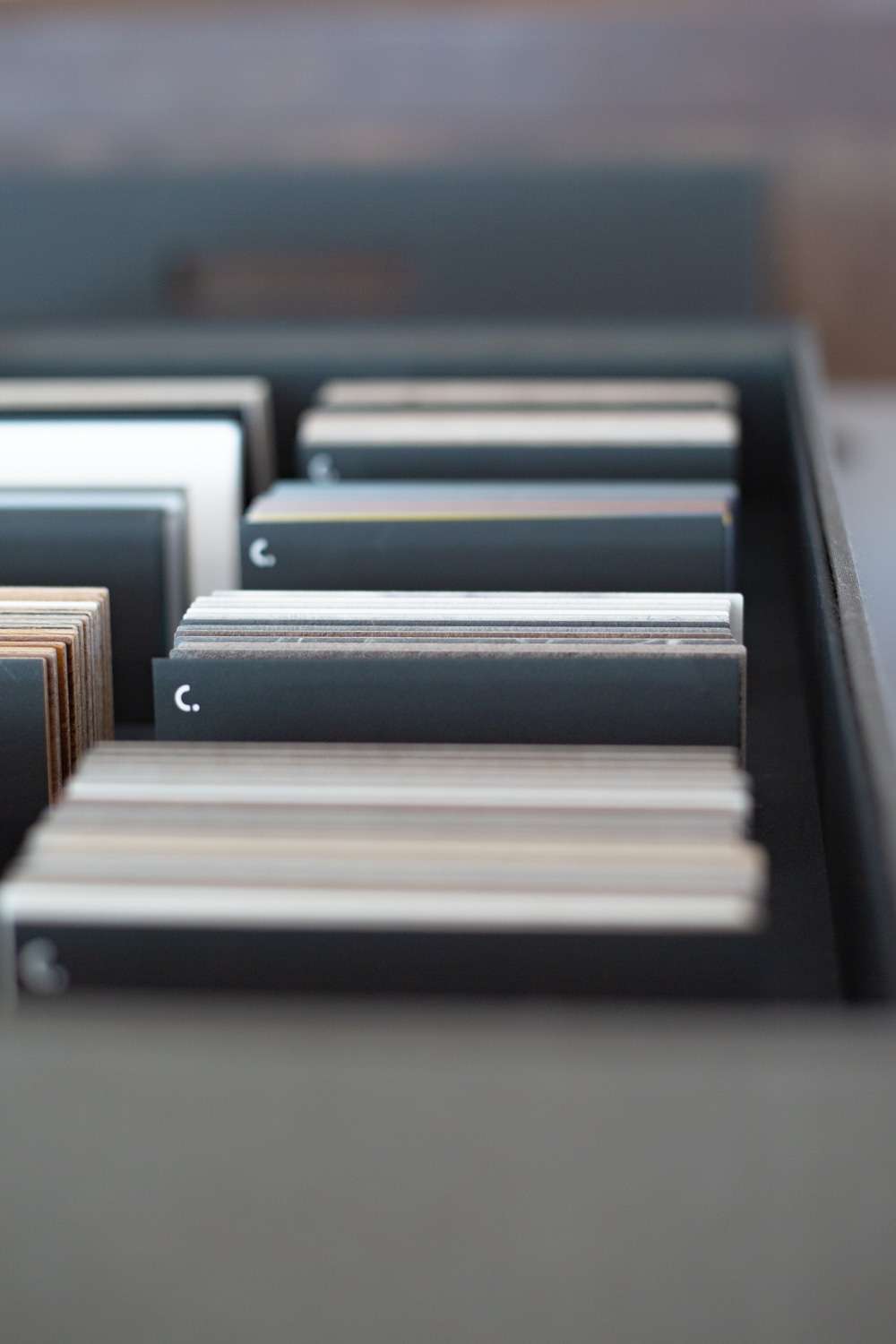 MATERIALS AND OTHER ELEMENTS
Define your own combinations and create a kitchen that makes history, yours.